Sponsors
John Daly Merchandise Available in STORE now!
Heart of a Lion
The mission of the John Daly and Major Ed Heart of a Lion Foundation is to provide mental, physical, and wellness support to our nation's children and America's Veterans. JDME supports St. Judes Children's Hospital and Boys and Girls of America by providing financial support to them from events where John Daly participates. We support our active service members, Veterans and their families by providing information, referral services, VA compensation, education and benefits support. We provide funding to Veterans organizations and connect Veterans to those organizations.
It starts from the Heart. The Lion representing JD and his passion for helping others and the Purple reflecting the sacrifices Major Ed has made for this great Country. The outline of the flag creates A Heart of a Lion in never letting down and always helping our Children, Veterans, and those in need.
Will you take on the Heart of a challenge and help support our nation's Children and American Veterans?
https://www.jdme.org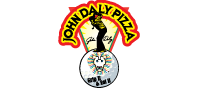 John Daly Pizza
The quality products available in the John Daly Pizza Program taste great and are created for ease of operations and production. Programs are available with either Large or Personal Pizzas. The dough, sauce, cheese and meat ingredients that make up the fresh baked pizza recipes are some of the best available. Programs are also available with Boneless or Bone In Chicken Wings with a range of popular sauce choices that include BBQ, Buffalo and Teriyaki. Other menu items and specialty products may be available in some markets as well.While the operational procedures and recipes focus on simplicity and consistency, they all use quality ingredients to achieve crowd pleasing, revenue generating menu items. The end result is excellent pizza and wing products that are perfect for a golf course, restaurant, bar, convenience store or any venue looking for a quality, compact pizza system.
johndalypizza.com
Rock Bottom Golf
Back in high school, the founder of Rock Bottom Golf used to sneak into country clubs in the dead of night, throw on some scuba gear and hunt for golf balls to earn a few bucks. After college he started buying used/demo gear at flea markets and trade shows and sold his golf equipment locally. Then eBay appeared! After a couple of months selling golf equipment on eBay, he knew he had a winner. He walked away from his tech consulting gig and jumped into the golf biz full time. Rock Bottom has now evolved into one of the top discount golf retailers in the world. Its core philosophy is to provide golfers with incredible deals on top quality golf equipment!
Rock Bottom Golf – Your FIRST Choice For The GREATEST Deals In Golf!
rockbottomgolf.com
SUNFISH (Headcovers/Yardage Books)
Sunfish makes the highest quality and most affordable golf headcovers and golf accessories on the market! All items are completely handcrafted.
https://www.sunfishsales.com/product-category/john-daly/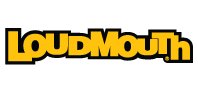 LoudMouth Golf
We all grew up watching Johnny Miller in his shocking red pants and white belt, and Jack Nicklaus sporting his plaid polyester Sans-A-Belts. But when the time came for us to golf decades later, what sartorial choices were we given? Khaki. Gray. Black. Where was the fun in that?!Khakis for golf weren't going to cut it for Loudmouth founder Scott Woodworth. He took matters into his own hands, literally. He found some fabric with Bugs Bunny, Daffy Duck and company on golf carts on a powder blue background and made himself a pair of golf pants of questionable taste. When guys started coming up to him out in the middle of the golf course asking him how they could get a pair, he realized there was a hidden desire on the golf course…To play LOUD!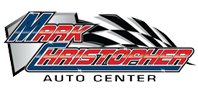 Mark Christopher Auto Center
Mark Christopher Auto Center New & Used Car Center for the best selection of vehicles in the Ontario, CA area! We have something for everyone here at Mark Christopher Chevrolet Cadillac Buick GMC: cars, trucks, SUVs, and vans to fit any need or budget, from many different manufacturers. Visit us today for the best selection!
markchristopher.com
Etonic Golf
Started in 1876, Etonic has a long history of providing the highest quality activewear to athletes throughout the sports industry. In 1945, Etonic invented the first golf specific shoe and has been a leader in the industry ever since. Etonic Golf is committed in providing golf shoes, apparel, gloves and more that will help you take your game to the next level. Don't settle for less. Etonic Golf
https://www.etonicgolf.com/shoes/
SuperStroke Grips
SuperStroke will always push the limits of grip performance, technology and design, so all golfers, regardless of skill level, can experience a more meaningful connection to their shots and their game.
superstrokeusa.com
Druh Belts & Buckles
Golf's "Wild Thing" has teamed up with Druh Belts & Buckles to launch a range of John Daly belts that will feature his recognisable "lion" logo on the buckle.Daly, a two-time major winner and one of golf's most popular players, is known throughout the golfing world for his outrageous, psychedelic outfits which were very much in evidence last week at Turnberry during The Open Championship, where he tied for 27th spot.
druhbeltsandbuckles.com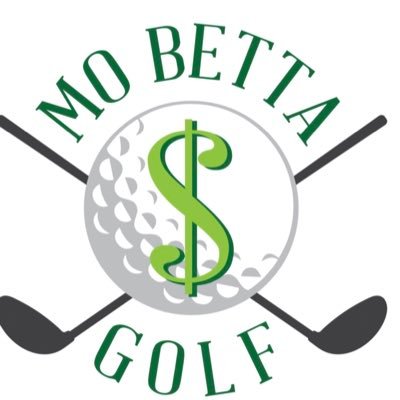 Mo Betta Golf
The Mobetta Golf Tour is designed to give the everyday golf enthusiast the chance to compete for Cash. Our tournaments are set up to have low entry fees and high payouts. The number of players in each tournament will determine how many players get paid. Our goal of 72 players per tournament will pay out the top 10 places.
ll golfers will be required to purchase a yearly membership Card for $250 per year and can play in all sanctioned events including the Mobetta Golf US Championship in Las Vegas. Players will also pay a fee for each tournament they enter.All membership and tournament fees will be taken online through our website. Once entered into a tournament, we will send you the course pairings and each individual golf club will manage the tournament. The hosting club will have a Mobetta assigned representative on-site to verify all rules and regulations. It is our utmost priority to keep the integrity of play at the highest level.
We believe competition supports more time on the course and more time at the driving range. Our two main goals are to grow the sport of golf and grow the prize money for each event.
SIGN UP NOW!!!!
mobettagolf.com