Sponsors
John Daly Lion Merchandise All Available in the Store
http://johndaly.com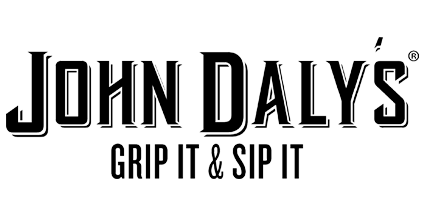 John Daly Cocktail
Often imitated, never duplicated, until now… You may have seen a John Daly drink before: on a bar menu, or at a concession stand. Maybe your loud-ass neighbor even mixed one up for you after you watched his cat for the hundredth time. Well, John wanted to serve a John Daly the right way, so he developed his own line of John Daly's Grip It & Sip It beverages that pushes the envelope on flavor and personality. At 8% ABV (alcohol by volume), these drinks offer an extra punch for those looking to kick it up a notch, without compromising taste. Offered in two flavors – Hard Tea and Half & Half – Grip It & Sip It beverages are made with real black tea and quality ingredients, and are 100% perfect to enjoy poolside, on the golf course, or while relaxing at home. What are you waiting for? Grip It & Sip It.
johndalycocktail.com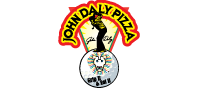 John Daly Pizza
The quality products available in the John Daly Pizza Program taste great and are created for ease of operations and production. Programs are available with either Large or Personal Pizzas. The dough, sauce, cheese and meat ingredients that make up the fresh baked pizza recipes are some of the best available. Programs are also available with Boneless or Bone In Chicken Wings with a range of popular sauce choices that include BBQ, Buffalo and Teriyaki. Other menu items and specialty products may be available in some markets as well.While the operational procedures and recipes focus on simplicity and consistency, they all use quality ingredients to achieve crowd pleasing, revenue generating menu items. The end result is excellent pizza and wing products that are perfect for a golf course, restaurant, bar, convenience store or any venue looking for a quality, compact pizza system.
johndalypizza.com
Rock Bottom Golf
Back in high school, the founder of Rock Bottom Golf used to sneak into country clubs in the dead of night, throw on some scuba gear and hunt for golf balls to earn a few bucks. After college he started buying used/demo gear at flea markets and trade shows and sold his golf equipment locally. Then eBay appeared! After a couple of months selling golf equipment on eBay, he knew he had a winner. He walked away from his tech consulting gig and jumped into the golf biz full time. Rock Bottom has now evolved into one of the top discount golf retailers in the world. Its core philosophy is to provide golfers with incredible deals on top quality golf equipment!
Rock Bottom Golf – Your FIRST Choice For The GREATEST Deals In Golf!
rockbottomgolf.com
Folds of Honor
ETS provides the latest PCI compliant and advanced products with 24 hours of unparalleled customer service and competitive pricing in payment processing.
https://www.foldsofhonor.org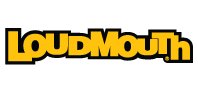 LoudMouth Golf
We all grew up watching Johnny Miller in his shocking red pants and white belt, and Jack Nicklaus sporting his plaid polyester Sans-A-Belts. But when the time came for us to golf decades later, what sartorial choices were we given? Khaki. Gray. Black. Where was the fun in that?!Khakis for golf weren't going to cut it for Loudmouth founder Scott Woodworth. He took matters into his own hands, literally. He found some fabric with Bugs Bunny, Daffy Duck and company on golf carts on a powder blue background and made himself a pair of golf pants of questionable taste. When guys started coming up to him out in the middle of the golf course asking him how they could get a pair, he realized there was a hidden desire on the golf course…To play LOUD!
Loudmouthgolf.com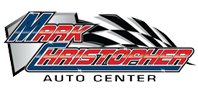 Mark Christopher Auto Center
Mark Christopher Auto Center New & Used Car Center for the best selection of vehicles in the Ontario, CA area! We have something for everyone here at Mark Christopher Chevrolet Cadillac Buick GMC: cars, trucks, SUVs, and vans to fit any need or budget, from many different manufacturers. Visit us today for the best selection!
markchristopher.com
Etonic Golf
Etonic Golf is committed in providing golf shoes, apparel, gloves and more than will help you take your game to the next level. Don't settle for less.
http://www.etonicgolf.com
SuperStroke Grips
SuperStroke will always push the limits of grip performance, technology and design, so all golfers, regardless of skill level, can experience a more meaningful connection to their shots and their game.
superstrokeusa.com
Titleist Golf
Explore premium
golf
equipment at
Titleist
- high-quality
golf
balls,
golf
clubs, and more.